Thousands of protesters take to US streets over George Floyd killing – live | US news
As an Amazon Associate, News On Trump earn from qualifying purchases.Amazon and the Amazon logo are trademarks of Amazon.com, Inc, or its affiliates.

23:22
In Minneapolis, it seems officers are being evacuated from the 3rd precinct police station, the main protest site, per the scanner.
There is fire at the precinct, the crowd seems to have broken in.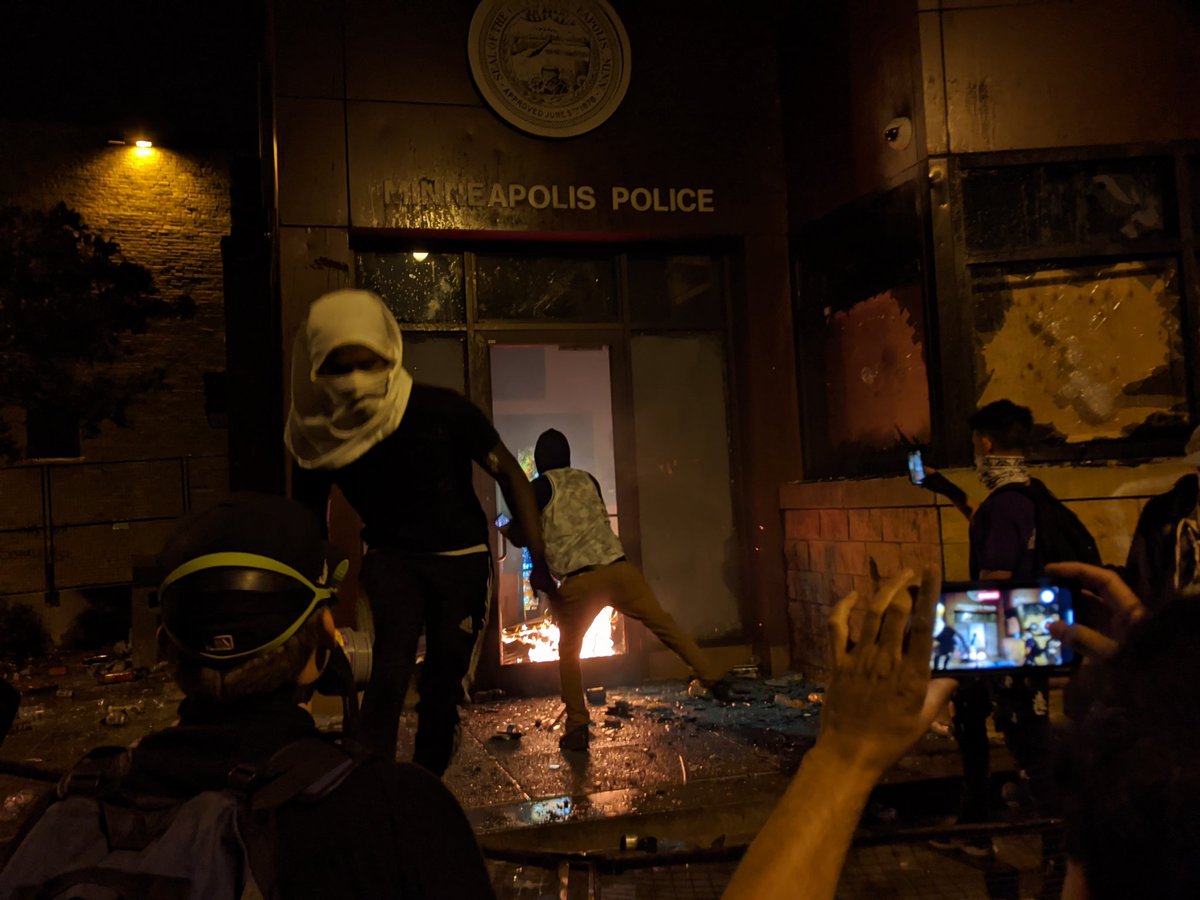 Updated


22:46
In Minneapolis, an officer in a squad car was captured on video pepper-spraying protesters and bystanders on the street.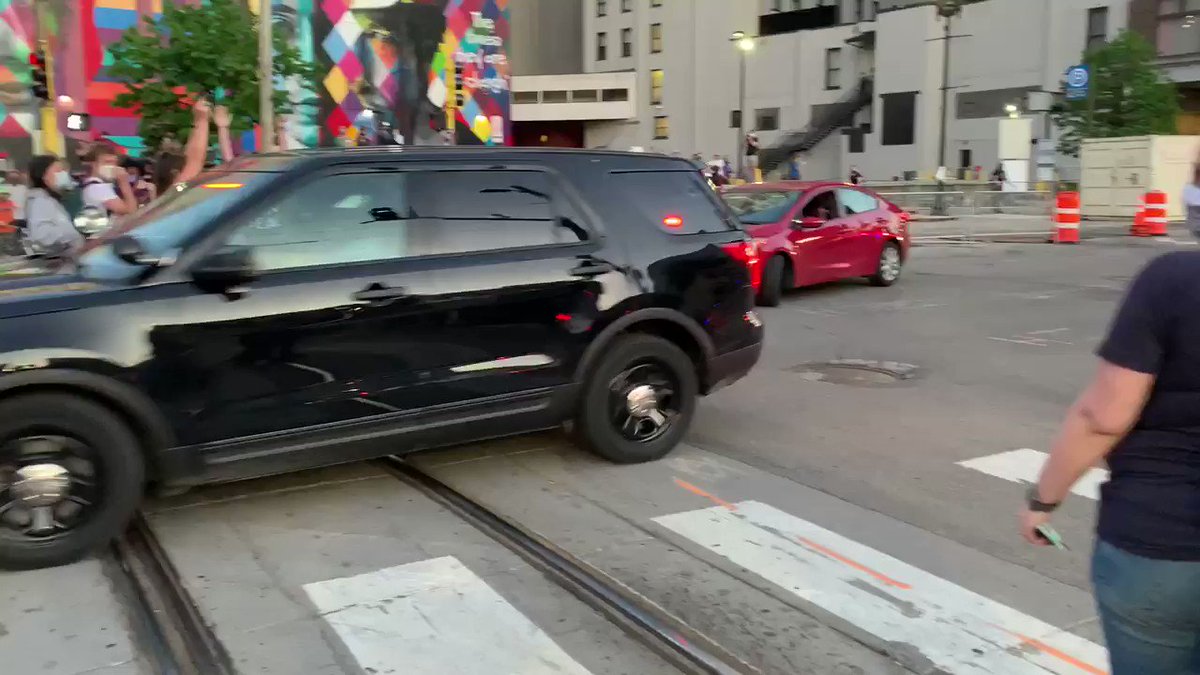 Updated


22:43
The Guardian's Chris McGreal reports from the Twin Cities:
The battered police station for the Minneapolis 3rd Precinct, sealed off behind wire fencing, looked virtually abandoned on Thursday evening. There was not an officer in sight as a large march of protesters moved off toward the city center chanting demands for justice, carrying signs "I can't breathe!!" and "Fuck Donald Trump", and accompanied by a large skull on a bike wearing a police hat. The march passed burned out buildings still smoldering from Wednesday night's attacks.
Other people made their point standing for hours on hundreds of street corners.
It was a different story 15 minutes to the east of where Floyd died, in neighboring St Paul, where a group of several hundred protesters faced down the police at a shopping mall. As the crowd swelled, and some attempted to break into a Target store, the police fired rubber bullets and then tear gas. The mood worsened and groups broke away to begin attacking other businesses, including a health clinic, restaurants and a phone store set on fire.

22:34
The protests in the Twin cities are ongoing.
The fire department is quelling a blaze outside the police station in the 3rd precinct, per reports from local journalists. Police have used tear gas, rubber bullets and flashbangs against protestors, and the national guard have arrived at the protests.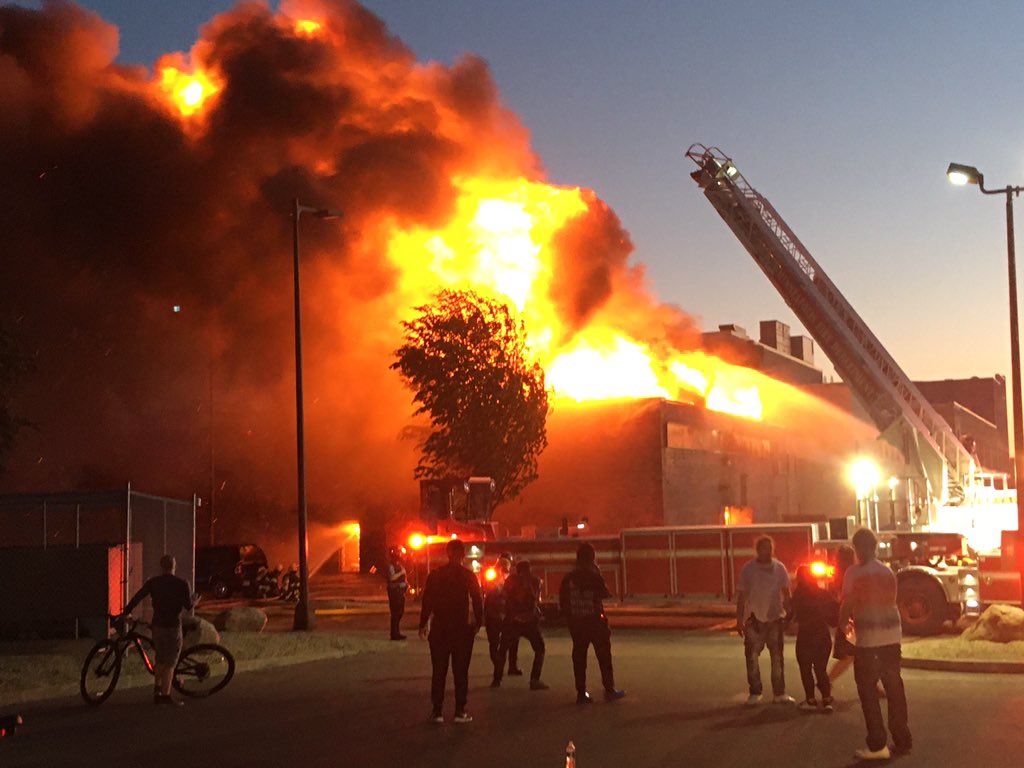 Updated


22:27
Martin Luther King III, a human rights leader and son of the late Martin Luther King, Jr posted a video of his father explaining that "a riot is the language of the unheard".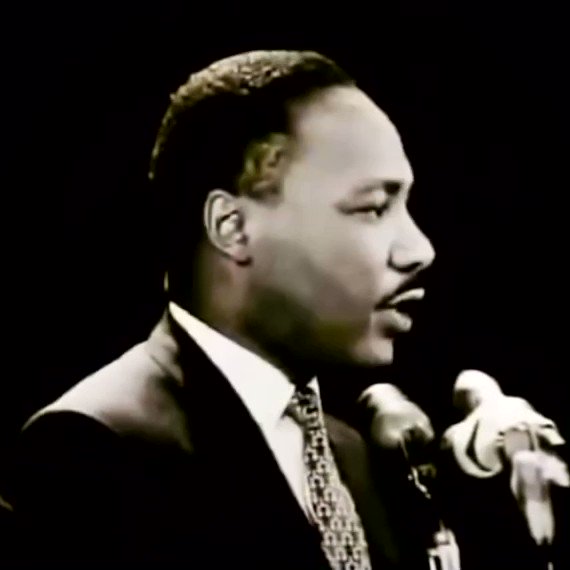 "A man was lynched. In broad daylight. In public. In America. In 2020," King III said. "And the men responsible have not been arrested. We will not stay quiet."
Updated


22:22
The US Justice Department has said it has made an investigation into George Floyd's death a "top priority" as thousands continue to take to the streets across the country demanding justice for Floyd and an end to police brutality.
The FBI is also investigating whether the police officers involved violated federal laws. State agencies in Minnesota have also launched investigations.
Two of the police officers who restrained Floyd were previously involved in violent incidents while on duty, according to a database that documents instances of police brutality.
Derek Chauvin, officer seen in video footage from the incident with his knee on Floyd's neck had 18 prior complaints filed against him while he was on the force, according to the Minneapolis police department. He and three other officers involved have been fired.
In a video, Chauvin is seen kneeling on Floyd's neck for nine minutes, as Floyd pleaded that he couldn't breathe. The officers responded to a call from a grocery store that siad Floyd has used a forged check to pay.
Updated


22:06
The Guardian's Chris McGreal brings us more from the Twin Cities:
Updated


21:58
In Oakland a protest near city hall drew a small but vocal crowd of about 50 to 75 people.
The Guardian's Mario Koran reports:
Demonstrators took turns rallying the group. "Every day I wake up is an act of mother fucking resistance. I wake up and I'm risking my life," said Monifa Dayo, a local resident. "Every day we can and need to do something to dismantle white supremacy."
Aisha Friedman-Nerian, an 18-year-old from Berkeley, had helped organize the event, saying the news in Minneapolis made her decided "enough is enough".
"I saw that and I said, 'It's time to get it poppin in the Bay," she said. "It's time to disrupt white peoples' spaces. Because they violate our spaces, our bodies, everyday."
"We're tired of seeing our black and brown brothers and sisters become a hashtag," said Hadassah Zenore-Davis, a 16-year-old from Berkeley. "We're in the middle of global pandemic and they still show us no humanity."

21:48
In New York City, have arrested around 40 protesters, according to the NYPD.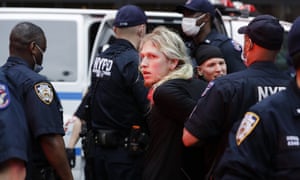 Officers have used tear gas and apprehended protestors demonstrating against police brutality. Those apprehended were charged with assault of a police officer, criminal possession of a weapon, and civil disobedience.
Updated


21:31
Here's more from Minneapolis: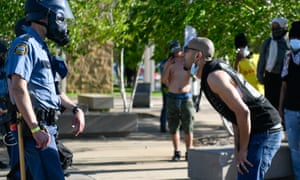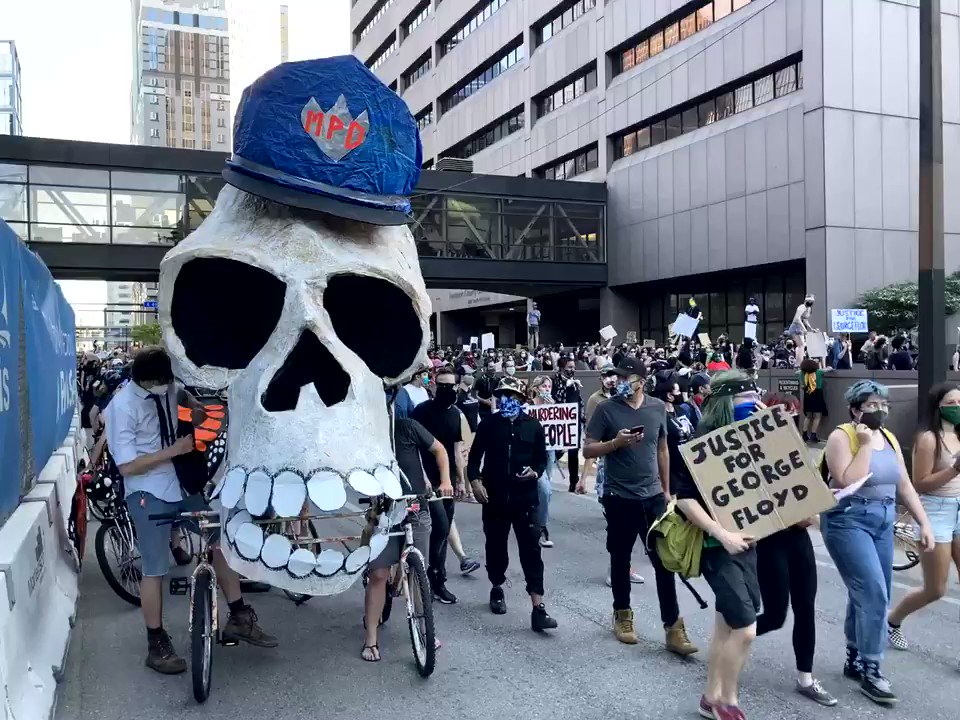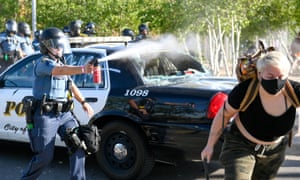 21:22
In Colorado, protesters have gathered at the capitol again.
Shots were heard outside the state capitol earlier, as demonstrators gathered to protest police brutality.
A spokesman for the Colorado State Patrol told The Denver Post that he wasn't aware of any injuries.
The protestors organized to demand "justice for George Floyd, Breonna Taylor and Sean Reed & Others." Taylor, an EMT, was shot and killed in her apartment by a police officer in Kentucky. Reed was shot and killed by police in Indiana.

21:07
The UN high commissioner for human rights, Michelle Bachelet, has condemned the killing of George Floyd, urging the US to "take serious action to stop such killings, and to ensure justice is done when they do occur".
More from her statement:



This is the latest in a long line of killings of unarmed African Americans by US police officers and members of the public," Bachelet said. "I am dismayed to have to add George Floyd's name to that of Breonna Taylor, Eric Garner, Michael Brown and many other unarmed African Americans who have died over the years at the hands of the police — as well as people such as Ahmaud Arbery and Trayvon Martin who were killed by armed members of the public."
Updated


20:54
And here are some photos from the protests in Minneapolis.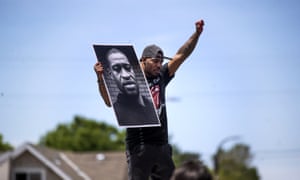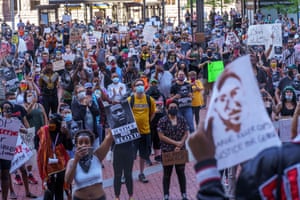 Updated


20:48
More scenes from New York, where police have been arresting protesters.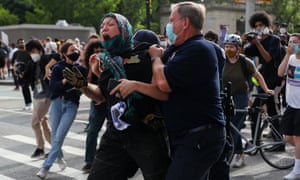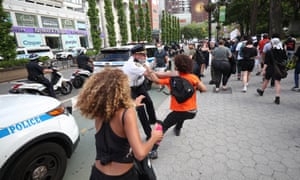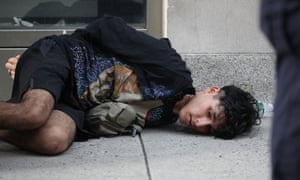 Updated


20:00
In Colorado, where demonstrators have also gathered to protest police violence, state representatives said there were shots fired outside the capitol. The state patrol ushered protestors inside for safety, according to a reporter for the Denver Post: